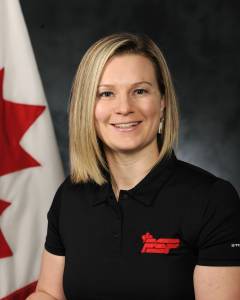 Message from the Race Director
Hello One and All,
It brings me great sadness that we all cannot gather together to celebrate the 15th Annual Navy Run.  However, it is important that we all stay safe and get through this Global Pandemic together.  With this said we are excited to be planning the Virtual Navy Run.  We are working hard to make this year just as special as if we were running together. 
Perks to 2021 Virtual Navy Run include:
New shirt design featuring the new DeWolf Arctic Offshore Patrol Vessel

Dry Fit kids shirts

Unit challenge for all military units anywhere in the world

Participation medals

Training maps from bases/wings across the country

Door prizes for anyone who submits their time online, by the deadline.
Be kind, be calm, be safe as stated by B.C.'s Provincial Health Officer Dr. Bonnie Henry and we look forward to virtually celebrating with you on 19 June 2021 and in person 18 June 2022!
Yours truly,
Gillian Larsen
Race Director