Participants will receive a technical shirt with their registration. 2019 shirt pictured below, watch for the 2020 design coming soon.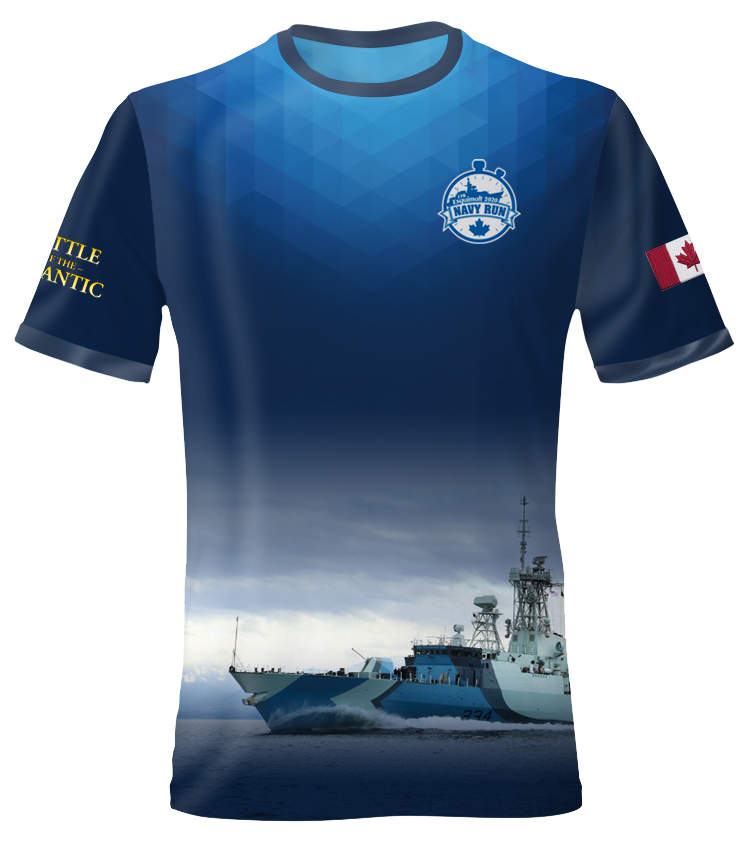 TRY ONE ON
As of Feb. 1 there will be sample shirts available at the Naden Athletic Center to try on.
not sure what size to get?
SELECT THE WRONG SIZE?
No worries email Race Director Gillian Larsen @ Gillian.larsen2@forces.gc.ca with the correct size BEFORE 1 May 2020 and she will update your registration.